It is time for the most exciting dividend month of the quarter!  There is nothing more exciting than seeing the calendar turn and realizing that it is the month that most companies pay their dividend.  This is where you really see the fruits of your investing labor and the power of dividend investing flex its muscle.  For those of you that are new to our website, each month we create a list of some (not all) companies that are expected to increase their dividend in the coming month.   Dividend increases are the name of the game and what we are constantly monitoring on our website; we get pretty darn excited each time a company announces an increase because we know that each successive dividend re-investment results in additional shares, which leads to additional dividend income.  The impact may be small on an individual level, but man do these increases add up in the long run.   Now it is time to dive into the details and see which companies are expected to announce dividend increases in September.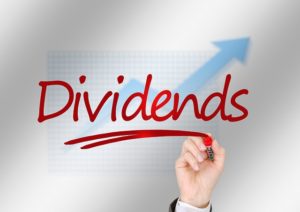 Actual Dividend Increases in August 2017
I mentioned this was a monthly series, right?  Well, before we look ahead to the increase that are expected to occur in September, we wanted to review the increases that were discussed in our August edition.  We projected increases for four companies, let's see if they delivered:
Dover Corp. (DOV) –  DOV increased their quarterly dividend to $.47/share from $.44/share, a 6.8% increase. This was spot on with the company's five-year average dividend increase of 6.9% entering the month.  You have to love the consistency!
lIllinois Tool Works (ITW) – ITW posted the largest increase of the group, increasing their quarterly dividend to $.78/share from $.65/share.  Just a meager 20% dividend increase!  ITW continues to deliver as a low dividend yield, high dividend growth rate company.
Nordson Corp (NDSN) –  NDSN increased their quarterly dividend to $.30/shares from $.27/share. This was a bit of a surprise, given the fact that management had posted a 16.7% five-year average dividend growth rate entering the month.
Kellogg Company (K) – K increased their quarterly dividend to $.54/share from $.52/share. Much like DOV, this increase was very much in line with management's five-year average dividend growth rate entering the month.
In August, there were some fireworks (ITW), underwhelming announcements (NDSN), and some steady-eddy dividend increases (DOV and K).   Part of the fun of dividend investing is that you never know what exactly you are going to get on a year to year basis because the business landscape is constantly changing.  Congrats to all that received a boost in their income this month from these four companies!
Expected Dividend Increases in September 2017
Now onto the fun part.  Below is our listing of companies that are expected to announce a dividend increase shortly.  This is not an all-inclusive list, as I'm sure this list could go on for pages.  If we left a company that you own off the list, please share the company and dividend increase history in the comments section.
McDonalds (MCD) – We are coming out of the games firing with one of our favorite dividend stocks and a nice Dividend Aristocrat.  The company has a streak of increasing their dividend for 40 consecutive years!  Man, it is one of our

foundation dividend stocks

for a reason folks.  MCD's five-year average dividend growth rate is 6.5%. so we are hoping for an increase that is above their recent average. The company has been on a TEAR in 2017 (up ~30% YTD), so hopefully the dividend increase follows suit!
Lockheed-Martin Corp (LMT) – Another one of

Lanny's favorite holdings

. I'd call it a legacy holding in his portfolio because it is one of his longest tenured investments.  LMT's five-year average dividend growth rate is 13.69%, which is great for a company with their yield.  Let's see if they have another double-digit dividend increase up their sleeve.
Microsoft – (MSFT) – It is rare for a tech company to make it on the list, but that will continue to change as companies like MFST, Apple, and

Cisco

continue to announce strong dividend increases.   MSFT's 8.3% dividend increase in September 2016 was below their five-year average dividend growth rate of 14.38%.  I'm very interest to see if management continues with another mid to high single digit increase or if they revert closer to their average dividend increase.
Philip Morris International (PM) – PM is to me what LMT is to Lanny. PM was one of my original dividend stock positions and it holds a special place in my heart. PM's dividend increase of 2% in 2016 was underwhelming.  Interestingly though, Altria Group just announced an 8% dividend increase in August.  So hopefully this is a great sign for us PM shareholders and they will follow suit!
Summary
Once again, another list of four very strong dividend paying companies.  We own all but one of the companies on the list between the two of us. Preparing this listing each month always serves as great motivation for me and reminds me why I am so excited and passionate about dividend growth investing!  Hopefully these four companies can deliver a strong dividend increase for all of us so we can bring ourselves that much closer to financial freedom!  Just remember folks, every dollar counts in our journey towards early retirement.  Meaning that every dividend increase and every extra dollar received each month make a huge difference in the grand scheme of things.
Do you own any of the companies on this listing?  Are you expecting an increase from a company that is not on this listing?  If so, please let us know the name of the company and their expected increase?  Do you think MSFT will bounce back from a lower dividend increase in 2016 when compared to their historical average?
-Bert
DISCLOSURE: I DO NOT RECOMMEND ANY DECISION TO THE READER or ANY USER, PLEASE CONSULT YOUR OWN RESEARCH. THIS IS ACTUAL DATA, ANALYSIS, HOWEVER I BASE NO INVESTOR RECOMMENDATION.  THANK YOU FOR YOUR UNDERSTANDING.