After taking a month off from the series in June (unintentionally of course)…I'm back!  Each month, I like to summarize which Dividend Aristocrats are expected to increase their dividend in the coming month.  As die-hard dividend growth investors, the two of us take great joy in closely monitoring and tracking the changes in our dividend income and dividend payments of the companies we own and companies that we are watching closely.  Typically, July is a slower month than June, but there are still some great companies that are expected to reward their shareholders.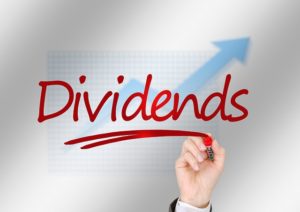 Dividend Increases in June 2017
Before I look forward to the expected dividend increases in July, I wanted to quickly summarize the dividend increases that occurred in June 2017 for a few Aristocrats and a few non-Aristocrats.  Here are some of the highlights:
Target (TGT) – TGT represents on of my largest holdings, so I was eagerly anticipating this announcement  and was looking forward to seeing the impact on my dividend income.  Recently, TGT was posting some strong dividend increases; however, my expectations were pretty low given the company's performance and the looming restructuring at the organization.   With all the news and performance question marks, a large dividend increase seemed pretty unlikely.  And man, my hunch was right. TGT only increased their dividend $.02/share per quarter, a meager 3.3% increase during the year.  I was disappointed to realize that this increase met my expectations…
Kroger (KR) – This is the second time that Lanny and I have purchased a stock within weeks of the company announcing a dividend increase.  Was this planned….absolutely.   A few weeks ago, we initiated a position in Kroger and shortly after, we were rewarded with a 4.5% increase.  Similar to TGT, KR had a pretty rough earnings release in June and I wasn't expected KR to maintain the double-digit dividend growth rate that they experienced over the last few years.  The company continues to have room to grow their dividend, and I was happy to see a decent increase and share buyback program announced despite the tough earnings and the big Amazon acquisition of Whole Foods.   Looking forward to holding this company for the long haul!
Medtronic (MDT) – The company is on a tear this year, up over 25% to date!  Boom.  In June, the company announced a $.03/share increase in their quarterly dividend, or a 7% increase.   Very much in line with their recent dividend increase record.
Caterpillar (CAT) – Now this was a pleasant, unexpected surprise.  After an extended period of maintaining a $.77/share quarterly dividend, CAT surprisingly announced a $.01/share increase in their quarterly dividend, or a 1.3% increase.  Is it a large increase? No.  But hey, every single dollar counts!
Realty Income (O) –  I have loved owning this stock from the second I purchased the company a few years ago.  Man, I am finding it harder and harder to resist purchasing additional shares in the monthly dividend paying company that is constantly increasing their dividend.  In June, they increased their monthly dividend slightly, to $.21150 from $.2110.  Similar to CAT, this .2% isn't very much.  But the impact over time will be felt.
Expected Dividend Increases in July 2017
Stanley Black & Decker (SWK) 

–  Given the fact that we just purchased a house, there is a strong chance that we are going  to be contributing to SWK's bottom line and future dividend increases.  Last year, in July, SWK increased their dividend 5.5%.  Over the last five years, they have posted an average dividend increase of 7.3%.   I don't see any reason to expect something different from a mid to high single digit dividend increase again in a few weeks.  
Walgreens Boots Alliance Inc (WBA) –  Ah, the main competitor of CVS, one of the companies the two of us have purchased in 2017.   Last year, WBA increased their dividend slightly over 4%.  Over the last few years, similar to SWK, WBA has increased their dividend in the mid to high single digit percentage range.
J.M. Smuckers (SJM) – You have to love a company headquartered in Northeast Ohio that is set to increase their dividend, right?  SJM's 5 year average dividend growth rate has been very strong (9.3%) and the company has a diversified portfolio of consumer staple foods.  Heck, this is a company that sounds like it is right up my alley!  "With a name like Smucker's, it has to be good!"  Man do I love that slogan.
Summary
The best part of this summary, and our monthly dividend income summary from the blogging community, is that articles like these serve as great motivation for Lanny and I to continue pushing ourselves and realizing the amazing benefits of dividend investing.  Look how many companies in this article continue to reward their shareholders?  Oh yeah, there are a ton of other great companies that are not listed above that also announced or are going to announce strong dividend increases.  I always leave this article motivated to keep pushing and to keep on scraping every dollar together to continue increase my portfolio.  Looking forward to seeing if the three companies above can deliver a strong increase to their shareholders!
Do you own any companies on this list?  Are you expecting to receive dividend increases in July from any companies that are not listed above?  If so, which companies and what are their recent average dividend increases?
-Bert