I can't believe I am about to say this.  But half of 2018 is in the books already.  Man oh man, where has is time going? As the calendar gets ready to turn, it is time for another installment of the "Expected Dividend Increases" summary article.  For those of you that are new to the website,  each month, I try my best to compile a list of companies that are expected to announce a dividend increase in the coming month.  While I can't include every company in the article, I do my best to capture as many Dividend Aristocrats and other companies as possible.   Let's see which companies are expected to announce dividend increases in July!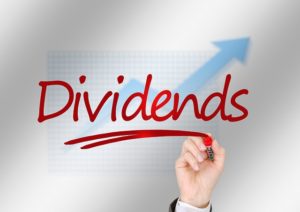 actual dividend increases in june
Before I jump ahead to the coming month, I thought I would review the companies that I discussed in the June edition of this article.  Let's see if the company's delivered as expected!
Company #1: Kroger Co. (KR) –  KR crushed their earnings release during the month, that's for sure.  However, it appears that the company is set to increase their dividend in August rather than June.  After this last earnings release, I'm pretty darn pumped to see what KR has in store for investors. I'm expecting a pretty nice, double-digit increase.
Company #2: Target Corp. (TGT) –  TGT's dividend growth rate stalled in 2017 (3.3%) compared to their five-year average.  But based on performance over the last 12 months, I was not expecting the company to return to their recent history of increasing their dividend by a double-digit percent.  Rather, their $.02/share increase in their quarterly dividend, or 3.23%, was very much in line with my expectations.  I just wish it would have been higher than that 5% discount they offer when we use their red card each shopping trip (kidding).
Company #3: Caterpillar Inc. (CAT) – CAT came roaring back in 2018.  After a small $.01/share increase in their quarterly dividend in 2017, CAT increased their dividend $.08/share.  This was a 10.26% increase.  That's what we are talking about CAT.
Company #4: Realty Income (O) –  O announced an ever-so-slight increase in their monthly dividend in June.  Their month dividend increased from $.2195/share to $.22/share.  Will this move the needle significantly for most investors?  Not likely.  But in aggregate, each small dividend increase by O begins to add up.  As I said before, I'll never complain about a dividend increase, regardless of the size!
Bonus Company #1: Starbucks Corp (SBUX) –  SBUX was one of the most talked about stocks this month, in my opinion.  The company's earnings release caused the stock price to tumble, which presented a buying opportunity for a lot of dividend growth investors.  The earnings release may have had some negative new in it; however, the release also announced a 20% increase in the company's quarterly dividend and an increased share buyback program.   From a DGI perspective, this was excellent news and it definitely increased

my dividend income

going forward.
Bonus Company #2: Medtronic PLC (MDT) – This Dividend Aristocrat increased their dividend by 8% in June.  This amount has been pretty consistent with the dividend increases over the last few years.  I don't own MDT, but I'm pumped up for those in the DGI community that do.
Expected Dividend Increases in July

That was a lot of dividend increase folks.  Investors continue to enjoy the benefits better than expected dividend increases.  As we see in each blogger's monthly dividend income summary article, the results of these increases are real and are starting to produce amazing results.   With June behind us, lets see which companies are expected to announce dividend increases in July!
Company #1: Stanley Black & Decker (SWK) – SWK's stock price is down nearly 20% in 2018 at the time I am writing this article.  While my household primarily uses Ryobi tools, you have to love the fact that SWK is a Dividend Aristocrat. Their 5-year average dividend growth rate of 5.18% is low for a low yielding dividend stock.  So I'm excited to see if SWK surprises us with a large dividend increase post-tax reform.
Company #2: Walgreens Boots Alliance (WBA) – Despite the fact that I own shares in their competitor, CVS, I'm excited to see if WBA can provide investors with a solid dividend increase.  Last year, WBA increased their quarterly dividend 6.67%.  Can they exceed this mark in 2018?
Company #3: J.M. Smuckers (SJM) – It is so great, it has to be Smuckers', right?  I'm kicking myself for missing a buying opportunity when SJM's stock price dipped below $100/share.  For the first time in a while, their dividend yield exceeded 3%.  Well, I'm expecting the yield to rise above 3% once again once SJM increases their dividend in the coming month.  SJM's 5-year average dividend growth rate is 8.5%, so the increase should be pretty solid.  At least that's what I am expecting!
Summary
This month should be quieter than the recent months, as there have been A LOT of companies that have increased their dividend in the first half of 2018.  This has just been a remarkable year so far.  It has been a while since I have seen this many strong dividend increases from organizations.  Hopefully, this trend will continue in the second half of 2018 and we can continue to see our forward dividend income totals climb.   July will be interesting, so let's see if these three companies can provide me with a nice birthday present.
Do you own SWK, WBA, or SJM?  What about the companies that announced an increase in June?  Did you receive any dividend increases that I did not include in the summary?  Are there any companies that you are expecting to receive a dividend increase in July not listed above?
-Bert