It has been a long, long time since we have published one of these articles on our website.   For those of you who are not familiar, for the first year and a half of our website, every month we published a listing of Dividend Aristocrats that we are expecting to announce a dividend increase in the coming month.   Why did we bring back the article this month?  Well, because there are some epic names (both Aristocrats and non-Aristocrats) on April's listing.  Let's dive in!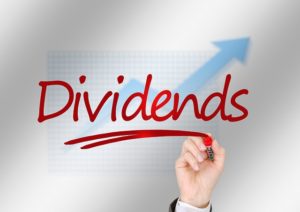 Company #1 – Procter & Gamble (PG) –  The two of us are eagerly awaiting this one, especially considering the two of us added to our stakes in PG in January (Lanny added 10.12 shares and Bert added 20 shares).   The impact will be real and can potentially add a nice chunk of change to our forward dividend income totals.  But that is a big if, especially considering PG's recent track record.  PG's three and five-year average dividend growth rates of 3.66% and 5.01%, respectively, are less than stellar.   But the company has been implementing a cost cutting strategy and re-shifting their attention to core products and brands.   We will see if this new strategy will help jolt their dividend growth rate!
Company #2 – Johnson and Johnson (JNJ) – While we didn't purchase additional shares of JNJ like we did PG, JNJ still remains one of our favorite companies as it is one of our Top 5 Foundation Stocks for a dividend portfolio.   Bottom line, we love this company!  In terms of dividend increases, it doesn't get any more consistent than JNJ.   The company's 3 and 5 year dividend growth rates are 6.62% and 7.02%, respectively.   Reading JNJ's annual report, it is evident that the management team values providing shareholders with a solid return while re-investing in the company's operations to sustain the growing cash flow.  There is no reason to expect JNJ to deviate from their recent history of high-single digit dividend growth rate!
Company #3 – PPG Industries (PPG) –  Neither of us own PPG, and the company's current yield is a little too low to crack Bert's watch list.  But man has the company been on a tear so far in 2017.   Similar to JNJ, PPG's dividend growth rates are in the high single digits, as the company has a 3 and 5 year dividend growth rate of 9.47% and 7.06%.  It would be a nice treat for the shareholders if they could crack a double-digit dividend growth rate this year…right??
Company #4 – International Business Machine (IBM) – The first non-Dividend Aristocrat on our list.  Man, there was a time the two of us were scooping up shares of IBM left and right and building pretty decently large positions in our portfolio!   One of the major selling points was the company's willingness to return capital to shareholders either via share buybacks or dividend increases.   And man has IBM delivered in terms of dividend increases, as the company's 3 and 5 year dividend rates are 13.89% and 13.33%.  Boom!   Unfortunately, IBM typically doesn't announce their dividend until the end of the month, so we are going to be waiting a while until we get the exciting news!
Company #5 – Costco (COST) – Another non-Dividend Aristocrat here.   COST has increased their dividend for 8 consecutive years and has posted a 3 and 5 year average dividend growth rate of 13.2% and 13.4% (when you remove the impact of special dividends).   Yet another low dividend yield, high dividend growth rate stock on this list.   Hopefully they can keep up that growth rate!
There we have it, five different companies that we are expecting to deliver some great news to shareholders in April.  To us this is what it is all about and we are going to be waiting at the edge of our seats for each announcement.  The power of dividend re-investment is real and with each dividend increase, regardless of the size, puts us that much closer to financial freedom and early retirement.  We always say it here, but man, EVERY SINGLE DOLLAR COUNTS!  So now, it is time to sit and wait and see if these companies deliver!
-The Dividend Diplomats
Source of Dividend Growth Rates – www.dividendinvestor.com
DISCLAIMER: We DO NOT RECOMMEND ANY DECISION TO THE READER or ANY USER, PLEASE CONSULT YOUR OWN RESEARCH.   THANK YOU FOR YOUR UNDERSTANDING.